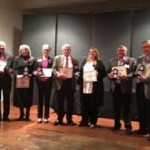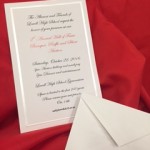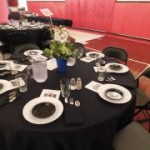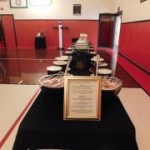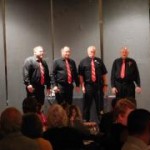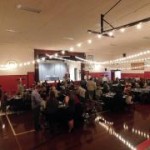 On October 22, 2016, the Lowell gymnasium was transformed into the site of a spectacular gala event. The evening featured a social hour, a silent auction, dinner, Hall of Fame inductee presentations, and raffles. The 2nd Annual Hall of Fame Banquet and Celebration, sponsored by the Lowell-Fall Creek Education Foundation, honored nine inductees.
 The first inductee of the evening was Bruce Coldren. He began his career at Lowell in 1977 and continued until his retirement in 2009. He was known for his ability to teach any class or sport that was asked of him. He was an exceptional educator as well as coach. He is known as a teacher who made his students feel valued, important, and unique. He exemplifies exceptionalism.
 Alvin Riggs is a native to the Lowell-Fall Creek area, and graduated from Lowell High School in 1991. Mr. Riggs was an exceptional wrestler and represented Lowell at the state wrestling tournament three times, culminating in winning first place his senior year. He continues to participate in the sport as well as coach. He also volunteers his time announcing home football games and with local city government.
 The Lowell District Leadership Team was also inducted in to the hall of fame. With superintendent, Walt Hanline, Ed.D., principal, Kay Graham, , and board members, Dennis McCallum, Suzanne Kintzley, Mike Galvin, Jim Chapman, and Joyce Donnell's hard work, courage, and dedication, Lowell School District has undergone phenomenal changes. Lowell School district has grown from serving 236 students to 588. A focus was made to revitalize programs in the district to offer students have a successful learning environment. Improvements were made to the facilities, the academic programs and greater options and opportunities were created for students and their parents.
 This evening was a huge success. The hard work by the event coordinators shined through. Special thanks are given to Vallie Todd for her tireless effort in creating a one of a kind event. We are already looking forward to next year's event.